This is the start of a project that I have been working on since 2002. Up until now I have only been able to put several ideas on paper. To realize this project, I needed quite a few specialized tools that I, at the time, did not have. I have since collected and built most of the tools I require to get this project off the ground. Starting my shop also delayed this project by a few years, so I am pretty excited to finally start on it.
This is just the announcement, later I will start a complete new category/thread so it will be easier to follow the project as it progresses. I will probably put a few teasers in FB or Insta. but most of the content will be found on this blog.
I am a mechanic and programmer, I am neither a machinist nor welder, but to realize this project, I will have to be a mechanic, machinist and welder. Please keep this in mind when commenting on my project. On the blog, I will be sharing progress pictures and CAD captures (pictures).
I will start with a motor, 250cc single cylinder and use a Honda RS125 NX4 frame for testing. This might lead to a motor-kit for those wishing to convert to a moto3 type machine. Later, I will make a complete motorcycle. At least this is the plan.
At this point, before I can start on the motor, I need a complete rolling chassis. So, first up is the Honda RS125 NX4 frame. I managed to find one from a 2002 RS. The frame is in good condition but the swingarm has some nasty dents. You can see them in the photos I will be posting. The frame will be OK for testing and dyno runs but for serious riding at the track, the swingarm will need to be replaced. I have already replaced all the bearings and seals.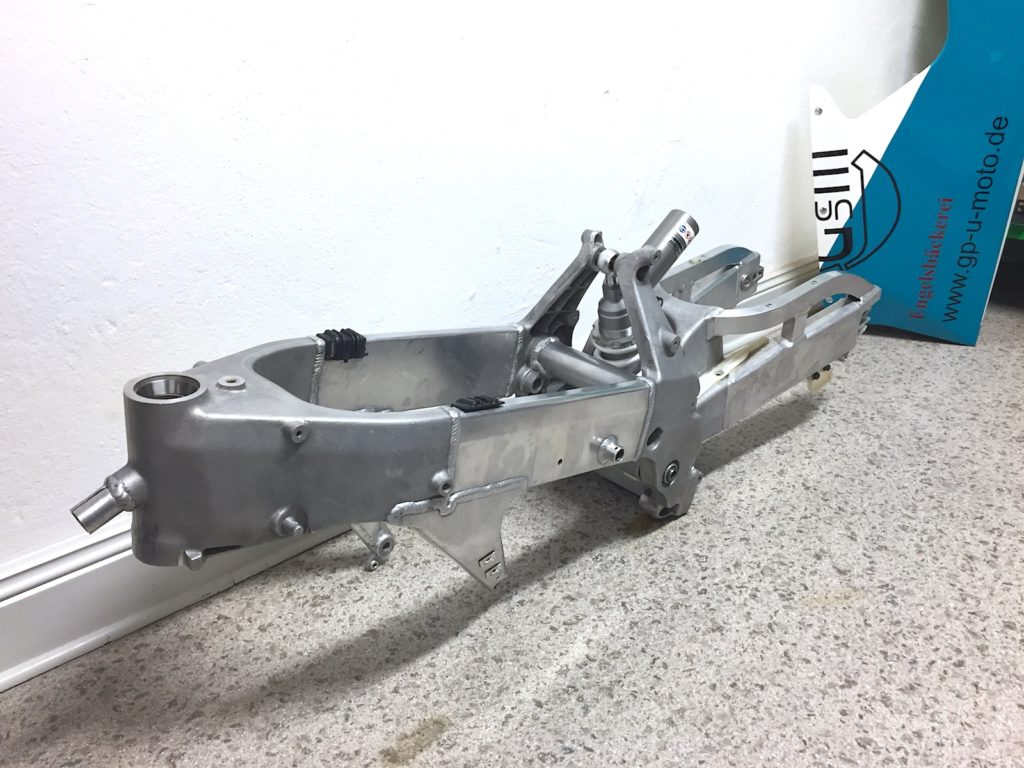 To complete the chassis I need a set of triple-clamps and axels. So, those are up next. Why not just buy a used set? Well, the clamps are hard to find and expensive. I have also had a lot of bad luck buying used parts. The stock clamps are also not what I would call attractive… To make a set of clamps I spent about 40-50€ on material, the rest will be just time at the bench/desk.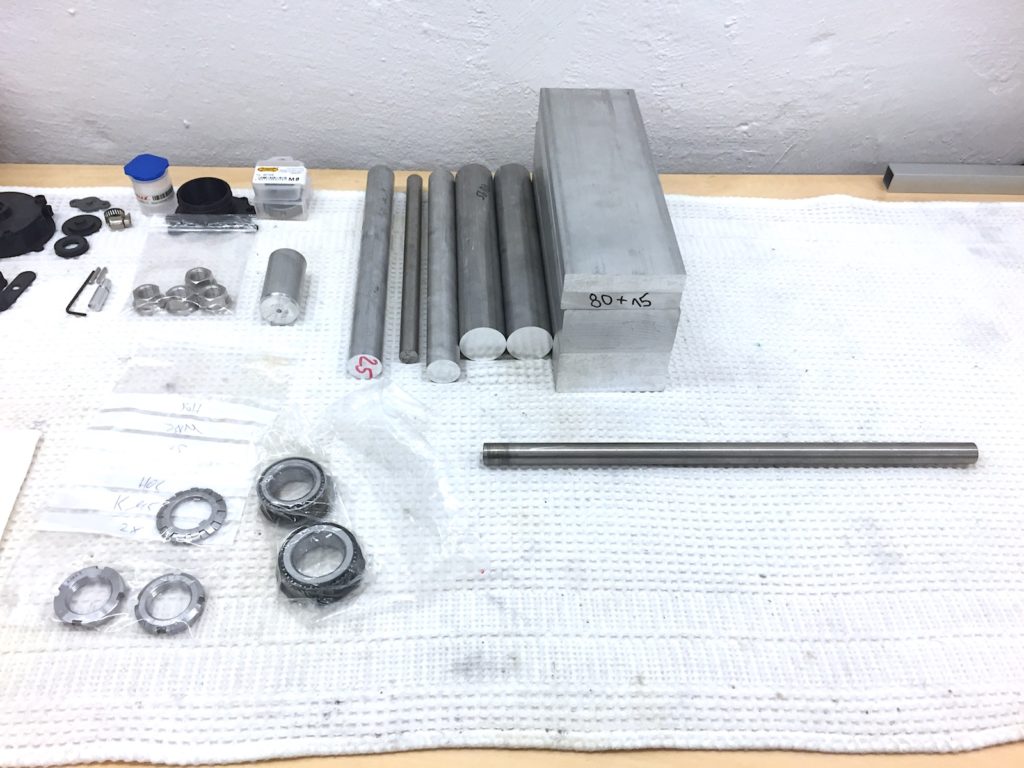 This is the stack of expensive metal I am going to chop up… Hopefully, something usefull will come out of it.
To realize such a complex project I will need to make some compromises. Designs will work around the limitations of having manual machines and some "off-the-shelf" parts will be utilized to reduce time and cost. So, if you are intested in following along, keep an eye on this post.
Thanks for stopping by!